DeciVision est partenaire de SAP (Partenaire Gold SAP)
         Pour les solutions d'analyse « Business Intelligence », et « Analyse prédictive »
         Pour les solution de Bases de données Sybase IQ et HANA
         Pour les solutions ETL DataServices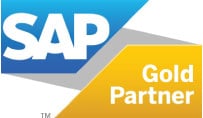 Partenaire Gold SAP
DeciVision est un des premiers partenaires SAP dans la vente et l'accompagnement de vos parcs de licences SAP Business Objects.
SAP Pinnacle Awards 2018
DeciVision a remporté le SAP Pinnacle Awards 2018 dans la catégorie « SAP Analytics Cloud Partner of the year » ! Une récompense internationale qui démontre notre expertise autour des solutions Cloud de SAP.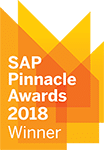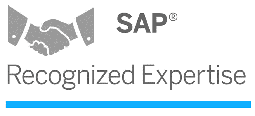 Recognized Expertise in Business Intelligence
DeciVision, expert du décisionnel SAP Business Objects en France, a été un des premiers partenaires reconnu « Recognized Expertise»  sur la partie 'Business Intelligence' (Analytics)
PCOE (Partner Center of Expertise)
DeciVision est certifié PCOE (Partner Center of Expertise) et est donc Centre de Support agrée SAP Business Objects. Dans ce cadre, DeciVision assure les maintenances correctives et évolutives liées au logiciel SAP Business Objects pour ses clients.
Avec plus de 250 clients sous maintenance, DeciVision est le leader du Support SAP Business Objects.